Creating a podcast website is one of the most important things you can do for your show. People will listen to your episodes, and subscribe through your site. Audext has put up a complete guide on how to make a podcast website that looks professional and makes it easy for listeners to learn more about you and your show.
Step #1: Choose the right hosting
What is a podcast hosting?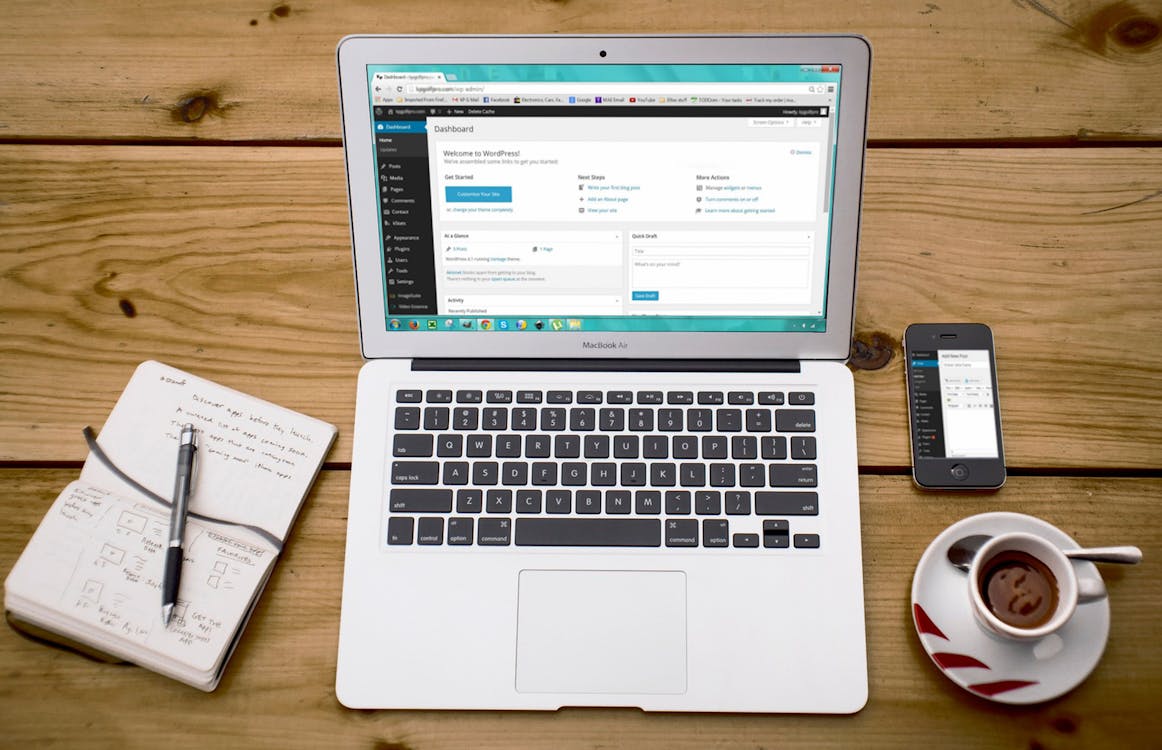 Podcast hosting is a service that stores your podcast episodes so that people can listen to them at any time. You can use podcast hosting to make your podcast available on iTunes and Google Play Music. The site owner can host the feed also for playing it in an app like Overcast, Pocket Casts, or Downcast.
What features to look for in a service?
When you want to create a podcast website, it must have the best features.
These features might include the following:
Automatic episode posting – This feature automatically posts new episodes of your podcast to iTunes, Spotify, and other platforms. You can also schedule the posting so that it happens at specific times during the week or month
Stats – This feature gives information about the number of podcast listeners. Plus, you also get to know the location of the listeners. It helps you track the downloads each episode has gotten so far. You also get to know how many subscribers you have gained over time
Social media integration – A good podcast host will integrate with social media sites like Facebook and Twitter. Listeners can share their favorite episodes this way. Do not miss out on this feature for your podcast website
Mobile Apps – A good podcast site should offer support for mobile apps so users can listen on the go (and hopefully leave reviews). Popular options include Stitcher and iTunes. Both have iOS and Android apps available at no extra cost
Email subscription form – You can get more subscribers by allowing users to sign up directly through your podcast website instead of having them fill out a form on another platform like iTunes or Google Play
Plugins and integrations- A good podcast hosting service will have plugins and integrations. For using Feedburner or MailChimp, send out your show notes or use Amazon S3 to host audio files. You'll need plugins for those services built into the host's interface. Creating the plugins from scratch can be difficult for you as a podcast website owner
Step #2: Buy a domain
Why does your podcast site need a domain?
The most important advantage of having a domain name is that it helps people find your podcast site. Search engines will know how to index it, and people will be able to find it easily on Google and other search engines.
A domain name gives you more control over your podcast site than a subdomain.
How to buy a podcast website domain?
1. Go to Godaddy.com and search for the domain you want
2. Click on the domain name
3. Next, click on the "Buy Now" button
4. The payment page will display on the screen. You can pay for the domain name using your credit card or Paypal account. After that, click on the "Checkout Now!" button and enter your billing information
5. Once you have paid for your domain name, wait for an email with instructions on how to set up the domain in your web hosting account
The best strategy to get a podcast site domain at an average price
Use BlueHost to buy the domain at an affordable price. Bluehost has affordable plans with unlimited bandwidth and storage space. It means you can host a lot of visitors on your podcast website!
Why do podcast site owners buy SSL certificates?
You will need to buy SSL certificate for your site. An SSL certificate is a public key that enables HTTPS encryption between your website and visitor browser. Without it, your site is at risk of being hacked or spoofed.
Here are the reasons:
Security – It keeps people from accessing private data on your site, like credit card information if you sell products through your podcast site.
Search engine optimization (SEO) – Google rewards sites that use HTTPS with higher rankings in search results because they indicate a more trustworthy site than those without it. You will get more traffic and better search results in general for your podcast site.
Step #3: Work with visuals
A beautiful podcast site can make a difference in helping you grow your audience and get new listeners to subscribe.
A great podcast logo and visual effects of images are all you need here.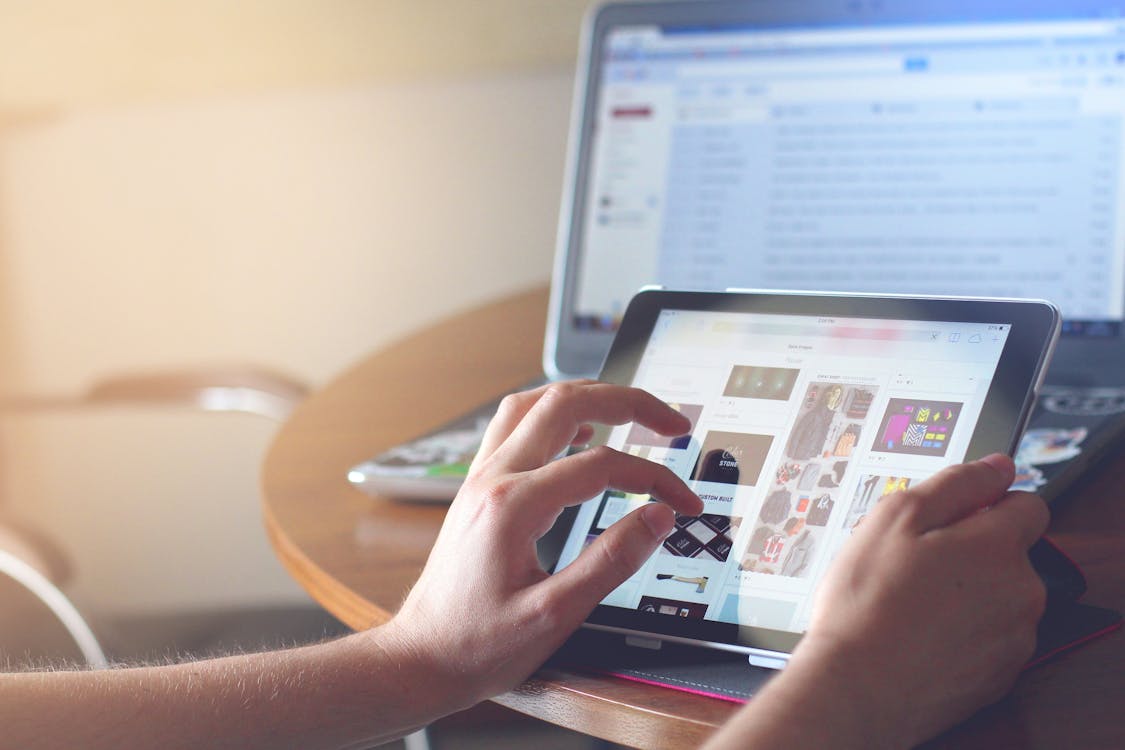 Here are some tips for creating appealing visual content for your podcast website:
Use images that complement each other
Use high-resolution AI images
Make sure the images have a proper size (width x height). Crop the images to fit them in their respective places on the page
Here's a look at some of the best tools for creating appealing visual content for your podcast site:
Canva
Canva is an easy-to-use design tool. Even those with minimal design skills can create high-quality designs with this tool. It can offer value to your podcast website.
Pablo by Buffer
Pablo by Buffer is another simple yet powerful tool that lets you create social media graphics quickly and easily. You can upload images or text directly into the editor.
Step #4: Organize your podcast website
It is essential to organize your website. You can use the top navigation bar. Plus, you can also create a new page for each episode.
About Page – The first thing you should do is create an "about" page. You can link your recent episodes here
Contact page: A contact page lets people reach out to you directly with questions, feedback, or ideas for future episodes. It can also include links to social media accounts where they can follow you online. It is a must-have for your podcast website
Gallery: A gallery page for your podcast site is a great way to showcase your key episodes
Blog section: Add a blog section where you can write articles related to your topic or talk about things going on in your life that link back to the podcast. It is another way to develop visitors' interest in your podcast
You should also have a text page for your Podcast site.
How to create a text page for your podcast?
Create a new page on your podcast website (or blog) called 'Text Transcripts' or 'Show Notes'. Use a single URL pointing to a single page having the show notes.
Add an XML sitemap to this page for Google's indexing.
Why do you need a text page for your podcast site?
If you're publishing a podcast, you should also have a separate page for text versions of your podcast.
The reason is Google can index the text version and make it searchable. If you don't do this, then people who are looking for your content on Google will only find the audio version.
Why add audio to text transcription?
It improves accessibility for people with hearing impairments
It improves SEO by increasing the number of words on each page
If you are looking for a quality tool for audio-to-text transcription, consider referring to Audext. It is a safe and reliable text-to-speech software, which enables developers to transcribe audio files using the podcast website content.
How does Audext work?
Sign up using your email and get free minutes of audio transcription.
You have to upload your audio file to the Audext web platform. You will get a confirmation note in your email once the transcription finishes.
Once you review the text transcription, you can edit it as per your need. There is an embedded editing program offered by Audext that allows you to manage the edits.
You can download the final document as a doc or txt file.
Step #5: Set up personal accounts for your listeners
You will also need to create a user account for each person who wants to have their page on your website.
To start, click "Accounts" in the top menu bar. Next, click "Add Account." If you haven't created any users yet, it will ask you if you want to create one now or wait until later. Click "Create Now".
Give the account a name, email address, and password.
Create chats for discussion
If you want to create a chat for your podcast site, there are several ways to do so. The easiest way is to use a third-party service like Slack or Discord.
These services offer free plans for up to five members and allow you to create a room for your listeners to chat. If you have more than five people who'd like to participate in the chat, we recommend upgrading to the paid plan.
Creating a free podcast
Once you have a website, you can create a free podcast also by following these steps:
Record your audio. You will need to record the audio for each episode before uploading it to your website. You will want to record at least two full minutes of content for each episode so that people can hear what you're talking about before they decide whether they want to listen further.
Make sure you upload your audio in the correct format. Audext, by the way, supports all audio formats, including mp3, wav, ogg, wma, m4a, and mp4.
By following the mentioned steps, you can create a free podcast, which will should be aimed at captivating and engaging your future audience.
Develop a reliable payment method for paid content on your podcast site
As a podcaster, you will have paid content on your site also. Add a reliable payment method for paid content on your podcast website. Podcasters can use Patreon as an alternative payment method for paid content in addition to PayPal and other direct payment services like Stripe or Square.
When using PayPal to make a payment, there is a fee associated with the transaction that must be paid. You can determine this fee by using a PayPal fee calculator.
Patreon is a crowdfunding platform that allows creators to receive monthly payments from their fans.
Patreon has now opened its platform to all types of content creators, including podcasters. You can use Patreon to offer exclusive content, merchandise,such as custom water bottles and t-shirts, or other perks in exchange for a subscription fee.

If you'd like to start charging for paid content on your podcast site using Patreon, here are the steps:
1. Sign up for a free Patreon account at patreon.com/creators. Enter an email address and password. Confirm your account by clicking an activation link in your inbox.
2. Click on "Start a page" at the top right of the page. Choose your payment plan and set up payment methods such as Stripe (which charge lower fees than PayPal).
Step #6: Mind the SEO
SEO is the process of making your website more visible and findable by Google, Bing, Yahoo, and other search engines.
Here are a few tips for managing the SEO of your podcast website:
Research keywords for your podcast
Create title tags using these keywords
Use long-tail keywords in meta descriptions
Create internal links throughout your site
Get high-quality backlinks from other websites
Step #7: Promote your podcast using different channels:
The following are some ideas that may appeal to you and can boost the audience of your podcast website:
Create a newsletter
Create a podcast landing page
Influencer marketing
Conclusion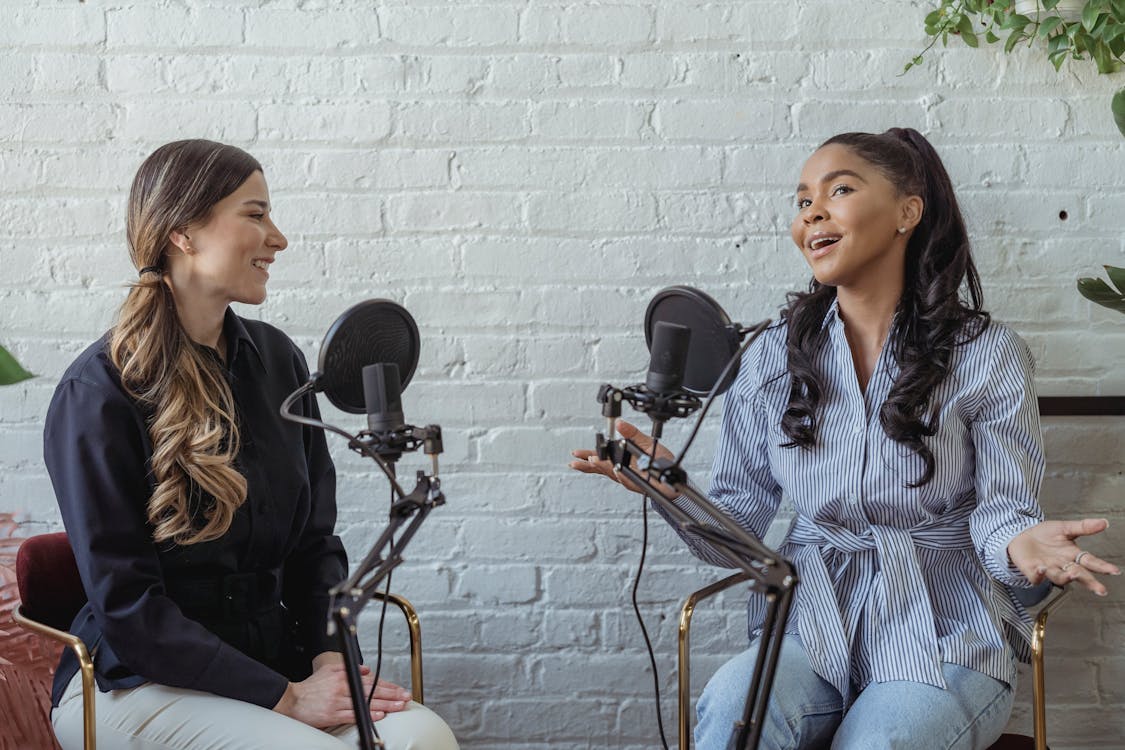 A podcast website is one of the most important things you can have as a podcaster. The website is almost half of your marketing strategy. It's where people will go to find out more about who you are and what you do.
Make sure you use Audext for audio to text transcriptions to make your content more accessible.
There you have it — everything you need to know about creating a stellar website for your podcast, with tips and tricks for getting listeners to your new feed. Now go forth, and build your podcast site! You've got the tools to do it. We believe that the article answers how to make a podcast website. Make good use of it.