How GIFs Improve Content
A GIF (short for Graphics Interchange Format) is a static bitmap image format that's widely popular and recognized due to its integrated support for animations. Compared to complete videos, such as those in MP4/AVI formats, GIFs are much shorter, compact, and require similar storage space as that of a high-quality image.
This means that you can pass along a lot more information without as much of a cost that a full-on video would bring. Also, GIFs are a lot more website-friendly since they load much more quickly and require less memory.
According to 2020 trends, GIFs are used by 22% of all the websites on the Internet – quite a significant amount. This made the use of a GIF creator online much more popular than in the past years. However, with thousands of GIF makers out there, it can be difficult to choose one. The following four are some of the best GIF maker utilities that you can't go wrong with.
Four Tools To Help You Make a GIF Easily
1. Giphy
You've probably seen this name integrated into many popular apps such as Viber, WhatsApp, etc. There's a good reason for that – Giphy is arguably the most widely used GIF maker app out there. The company has been recently acquired by Facebook, but it still retains millions of different pre-made GIFs that are all neatly categorized.
Giphy allows users to create new GIFs from JPG, PNG, MP4, and other formats, as well as directly from a media URL. It's a completely free GIF maker and there aren't any exclusive, premium features – with Giphy, you can add customized captions with different styles/animations, stickers, filters, drawings, etc.
2. CleverPDF Gif Maker
Compared to the previous entry, CleverPDF's attempt is a lot more cleaner, straightforward, and less extensive. This GIF maker app supports image files only, and it has three features that you can modify: animation speed, repeat, canvas size. Besides direct upload, you can also add pictures directly from your Google Drive or Dropbox account.
CleverPDF is a multi GIF maker app since you can use multiple different images, not just a single one. The company offers a desktop version as well. Unfortunately, if you decide to go with that option, you'll have to pay anywhere from $19.99 to $39.99, depending on the features that you select.
3. Make a GIF
If you're looking for the most specialized free GIF maker on the list – this is it. Make a GIF has six different conversion options: from pictures, from YouTube videos, Facebook videos, webcam content, regular videos, and files on your PC.
It also has its own database, similar to Giphy. However, it has one major disadvantage since you have to buy a premium version if you want to get personalized watermarks, no ads, HD GIFs, etc. Also, besides captions, stickers, and animation speed, there aren't any other options that are somewhat underwhelming.
4. Offeo GIF Maker
Yet another GIF creator online, Offeo is much more artistically oriented than any of the previous ones. According to the website, it's a gifmaker primarily designed for logo intro creation, which is not hard to notice since it has multiple pre-sets ready to go.
The process is easy – create an account, choose a template or start from scratch, adjust the visual features, and download the design. Offeo allows users to add custom backgrounds, fonts, texts & colors, stickers, animation, etc. If you want to extend the features, there's also a premium GIF maker app option.
Two Major Benefits of GIFs
All of the aforementioned best GIF makers wouldn't be very useful without some benefits that their results can bring. Some of them are:
Good Message Conveyors
Animated GIFs provide a good break for the eyes from the usual walls of text. They help engage the users, keep them interested in your content, and help them better understand the overall concepts. If you're able to create captivating animations, it doesn't matter all that much which free GIF maker you'll choose.
Useful Marketing Utilities
There's no better way to represent your product than through animations, however, videos can be very expensive to make. Using some of the four best GIF maker tools, you can create professional-looking content completely for free. You can use the GIFs to show the audience some details, which will also separate your product from the rest on the market.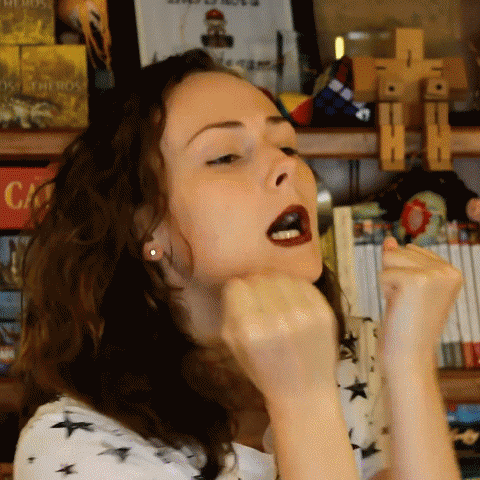 How Is Audext Beneficial?
Even though an automatic transcription tool might seem out of place, it can actually complement these free GIF makers quite well. Before creating an animation, you can put your video through Audext to acquire a textual representation of the audio contained within the video.
This can be useful in a number of different ways – first, you're able to add relevant text to your final GIF, and second, you can use it as additional content for anyone who's interested in learning more about what you're offering.
By using a gif maker, you're supposed to spike the viewer's interest. Then, a transcription made by Audext is there to fulfill the experience and show them everything that they're supposed to know.
Since Audext has a free 30-minute trial for new users, it's a great combination with a free GIF creator online. To try this profitable mix today, visit Audext, register for free, find your best GIF maker, and reap all the benefits that these tools have to offer.