Are you new to the outsource lifestyle? Do you want to learn how to outsource and the things related to it? If you've asked these questions, please read on.
Below, we'll discuss business process outsourcing and other related information. Additionally, we'd listed the best outsourcing software, including one that will help you convert audio to text effectively.
What is business process outsourcing?
If you're asking, "how to outsource?" it would be best to understand "what is outsourcing in business?".
In practice, assigning company functions and tasks to an individual, workforce provider, or a similar company is business process outsourcing.
Instead of getting employees or setting a team to do specific duties, a company can hire 3rd party businesses to perform secondary or key business functions.
Why is it essential?
In the current industry, adapting to changes and grabbing opportunities is more vital than before. Moreover, since the competition is tight, being able to perform actions quickly is beneficial.
In practice, if a company detects an opportunity or a trend, outsourcing tasks would be much faster than hiring people. Also, due to the constantly changing market, having temporary workers is ideal.
In other words, with business processes outsourcing, you can try things out and switch to another without worrying about layoffs and long terms contracts. Lastly, an outsource lifestyle can help a small team focus on key business functions while assigning the rest to a 3rd party.
Business Processes Outsourcing Vs Offshoring: Any Differentiation?
Many people often confuse outsourcing with offshoring. However, there are a few key differences that make the two terms distinct from one another.
This block will explore outsourcing vs offshoring and why it is crucial to understand the distinction between the two. Grab a seat and read on.
Outsourcing
Outsourcing refers to a company's decision to pass on specific tasks or functions to other organizations to concentrate only on the core business functions.
The main reason behind organizations outsourcing their operations is to cut costs. Getting rid of the non-core tasks within a business lets the third party handle them while paying a fee.
Offshoring
On the other hand, offshoring is when a business decides to send its operations overseas. In such cases, the company sends selected tasks or functions overseas to another company, thereby reducing the production costs of their own business.
Numbers about business processes outsourcing
Before fully understanding the outsource lifestyle, it would be best to learn a few statistics about it first:
Why is it popular?
Currently, the industry is more daring than before. Due to the lessons taught by successful companies, many brands and start-ups aren't afraid anymore of trying out new things.
Considering these reasons, many companies outsourced most of their key business functions to other providers. Why? Since being quick requires faster task completion, business outsourcing instead of hiring looks like a solid option.
Aside from that, outsourcing firms are now more accessible; it's faster to look up one than asking "how to outsource?" Also, as many companies moved into remote working and smaller headquarters, fewer in-house employees is a perfect fit.
Outsourcing in practice
For newcomers or those learning how to outsource, knowing the ways of large and small business outsourcing is helpful in many ways.
Outsourcing in small companies
Small business outsourcing is all about reducing costs, competing with more prominent brands, completing tasks faster, and reducing investment risks. In practice, signing a contract with a 3rd party is much more affordable than sponsoring job listings, hiring, buying equipment, and many more expenses involved.
Aside from that, having a similar workforce as larger companies means a better place in the competition. Also, since time is vital, outsourcing implies a team of employees is already waiting to work on your company's key business functions.
Outsourcing in large companies
In many cases, large companies outsource work overseas to save on labor costs. Besides, same with smaller ones, it's easier to sign a contract with a 3rd party than organize and go through the different stages of hiring themselves.

However, unlike the former, large businesses often outsourced work to try on new things. As such, when they have minor projects, modify a few things, or venture into new opportunities, the free nature of outsourcing is highly enticing. Lastly, many firms seek help outside to complete deliverables or tasks related to key business functions.
The Best Countries for Outsourcing
The United States: The USA is regarded among the top countries for ease of doing business. Also, it is home to some of the most talented manpower worldwide. If you are looking for business process outsourcing partners with a domain, technical or process expertise, the USA is definitely a market you cannot afford to miss.
India: India is a country that is synonymous with outsourcing. Furthermore, the country hosts some of the most talented individuals in the world. Additionally, the IT infrastructure in India is among the best in the world, making it an outsourcing destination.
Brazil: A country well known for its cost-effectiveness; Brazil offers promising opportunities to outsource your work. Moreover, the country's high-quality IT services and its ability to deliver cost-effectively make it an attractive outsourcing destination.
China: A hugely populated country, China offers excellent opportunities for outsourcing. Additionally, the country is home to talented individuals capable of delivering a range of services in programming, IT infrastructure, and data processing. Also, it is a cost-effective country, making it an attractive outsourcing destination.
5 Business functions to outsource
While a company can outsource almost all of its tasks and duties, these five business functions are the best ones:
1. Customer service outsourcing
Outsourcing customer service is beneficial in many ways. First, by assigning tasks involved in customer engagement, your company can focus on the managerial and production work, both key business functions.
While outsourced customer service will help avoid buying sets of computers, phones, and customer management software, hence cost-effective, it can fall short in quality.
Since others won't fully understand what and how you do your business, they might communicate your company to clients differently.
2. Marketing outsourcing
One of the key business functions is marketing. While it's easy to find marketing individuals, outsourcing can bring more to the table.
First, since different people will work on promotions and adverts, their take on your message might be different; a good thing when you want your clients to see fresh ideas from your company.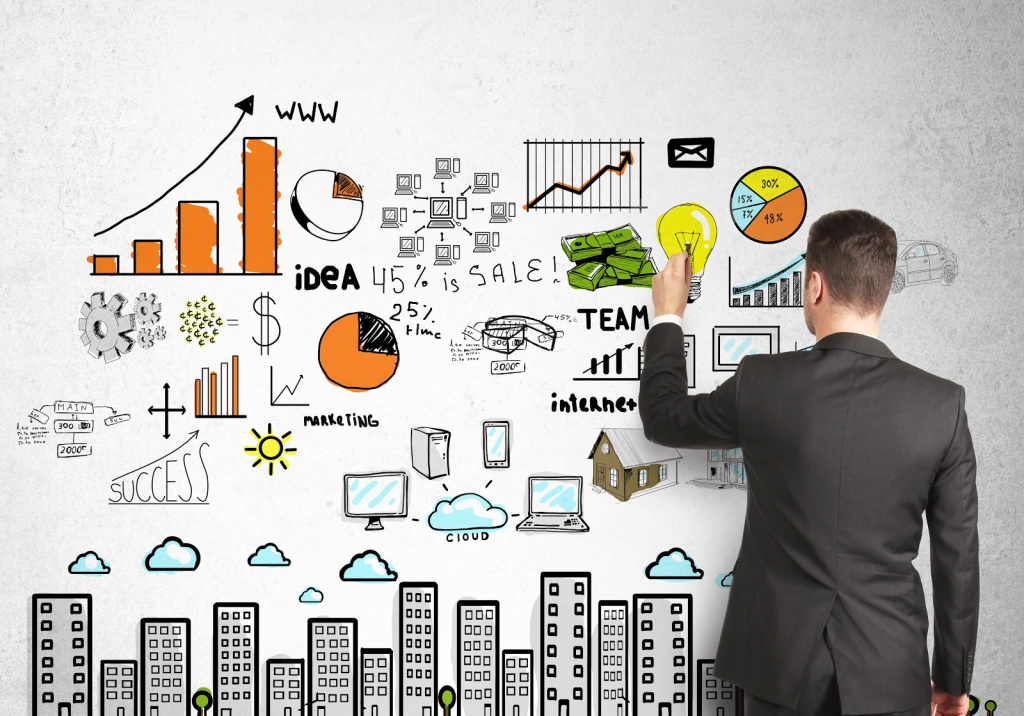 However, while this reason is great, uniformity can be an issue when more than one team works on marketing.
Even if uniqueness is nice, having a central theme or branding can establish authority, identity, and competition.
3. IT outsourcing
Why outsourcing IT? If your company isn't that hands-on with technology, then outsourcing IT work is a wise move. How? Given you only need IT every few months or when an issue comes up, you can save from on-call employees rather than paying full-time ones.
On the other hand, regarding advanced IT services like websites and applications, business outsourcing would come in handy when you don't have that much knowledge in that area. In other words, without hiring experts or being one, you can get excellent results, given you transact with reputable IT companies.
4. Manufacturing
Manufacturing is often the subject where companies wonder how to outsource. Given it differs vastly from other business functions, choosing one that can produce your products the way you imagine or planned can be challenging.

However, that doesn't mean outsourcing manufacturing is a bad idea. In fact, companies like Apple outsource work in Asian countries to save on labor costs and drive manufacturing faster. The key would be to find the best manufacturing partners available, communicate well, and accept adjustments.
5. Logistics
Logistics is by far one of the most apparent business functions that every company should outsource. Why? Given the cost of shipping and equipment involved, it would be a risky move to deviate.
Outsourcing shipment means you can have more insurance, delivery flexibility, and less dealing with border and law matters. On the other hand, if you want to know a con about this practice, it would be that shipping speed and processes are different with each provider, so issues and customer complaints shouldn't be new.
Software to use for better outsourcing
After asking how to outsource, it's an ideal action to get and use these two software applications:
Google Workspace
With Google Workspace, your company can assign groups, spaces, communicate better, give tasks, share calendars, and send or receive files. Unlike similar platforms, Google Workspace offers the easiest operations, greater flexibility, and more capabilities.
Should you use the service and are still learning how to outsource, you can expect easy-to-understand interfaces among applications, excellent customer support, and many more.
Audext
If you want the best business outsourcing help you can get, please consider getting a tool like Audext to convert audio to text quickly. Why? Given how communication is vital in conveying information to a 3rd party, recording calls and verbal data would benefit both the operation and progress management.
If you're looking for a way to convert audio to text effectively, Audext is a definite recommendation for your business transcription. You'll get everything you need with superior technologies like:
fast transcription;
speaker identification;
multiple audio file format;
built-in editor.
If you want the best and affordable pricing plan, visit Audext and make your decision!
Why should I outsource key business functions?
Outsourcing business functions can help you and your company in many ways:
You can save a lot from possible expenses.
You'll get diversified work and unique takes on specific projects and promotions.
You can process things quickly without having to do a lot of work.
Lastly, your company can venture out new things without sacrificing permanent jobs, a win-win for employees and your business.